Little Sol+ is UAE home-grown sustainable lifestyle brand for children.
Our mission is to combine sustainability and design in products that families can trust. Through our products, we promote outdoor play and screen-free learning and development.
All of our products are born out of a love for design and are imagined and created in our Dubai HQ. We create new products with the help of our community of parents and children, and only introduce them after rigorous safety testing.

And yes, we work under the assumption that our planet is most likely irreplaceable.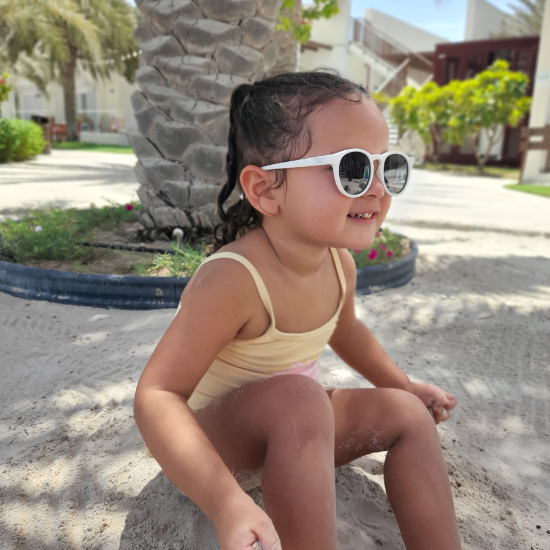 Band Inspiration
The founder Erin became a stay at home mum during the pandemic, and she saw that her 3 year old son, who was always at the park, pool or beach, had gone through his third pair of sunglasses.

An idea was born.

Little Sol+ sunglasses were created to bring parents affordable, stylish and highest quality sunglasses for their children without having to worry about breakage or compromising on sun protection.

Soon after launching, new product ideas came up, and the brand Little Sol+ started its journey to become a household name as a sustainable lifestyle brand for children.
View our collections