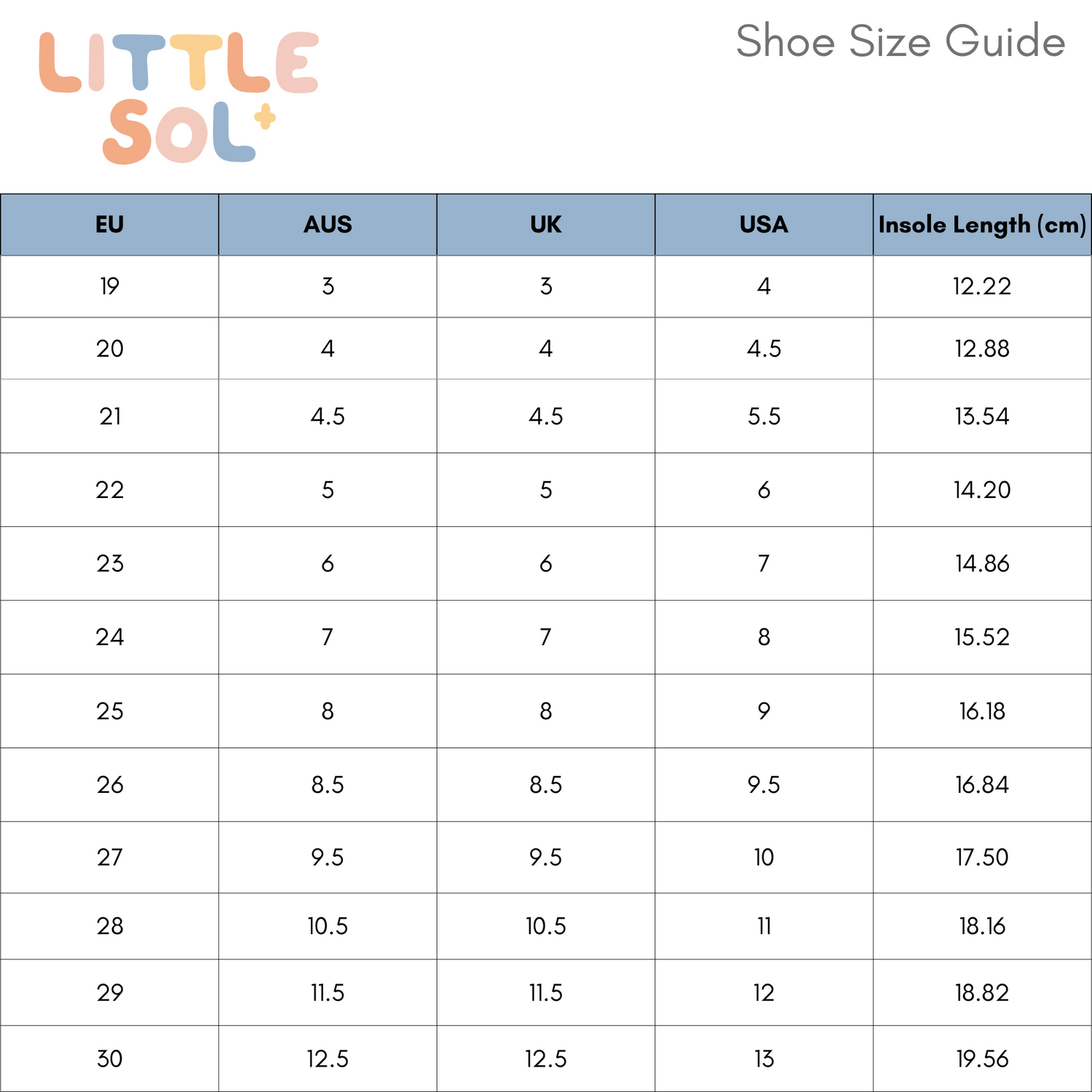 Sandals Size Guide
Our jelly sandals tend to run small so we suggest sizing up.
Please refer to our size guide to make sure you select the correct size for your child's foot. 
To ensure your little ones get a longer life time out of their sandals, please refer to the growth allowance recommendation below.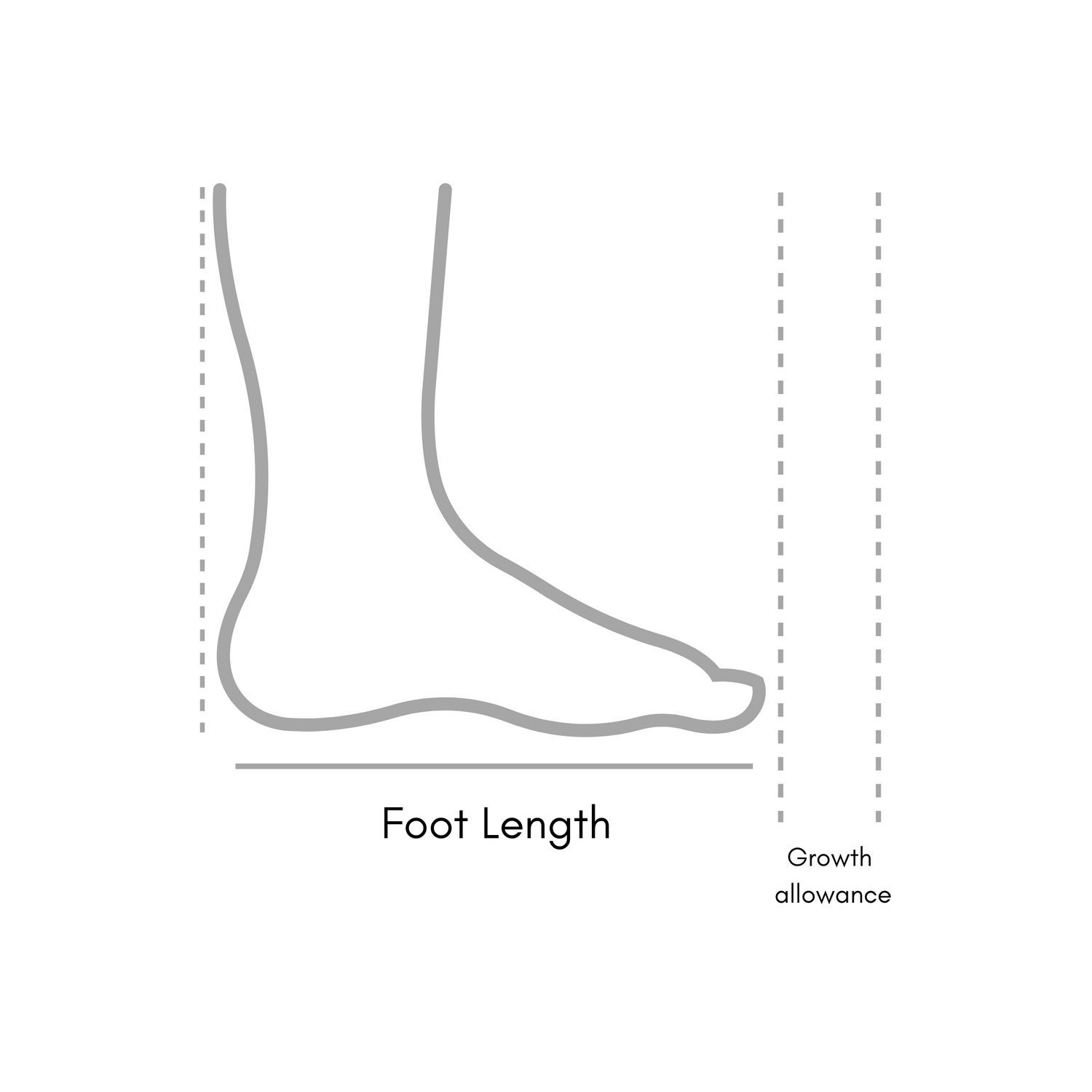 How To Measure
Place the child's foot flat and measure from the back of the heel to the tip of the toe.
Leave a space for growth in your child's foot according to the below measurements.
Approx 0.5 - 1.0 cm for ages 0 to 12 months
Approx 1.0 to 1.5 cm for ages 1 to 6 years
View our sandals
For more information!
Please reach out to us with your question and we will get back to you as soon as possible.
Contact Us